Paris, France
When: Feburary 11, 2012, 2pm-6:30pm
Where: La Cantine, Paris, France
La Cantine, 151 rue Montmartre, Passage des Panoramas,12 Galerie Montmartre, 75002 Paris
Half-day event (from 2pm to 6:30pm), two-tracks event, one with conference, the other with workshops. Conference topics (3 slots): data visualisation, new reading experience, digital publishing. Workshop topics (3 slots): communicating with drawings and schematics, paper prototyping, data visualisation.
Programme
Time
Conferences
Workshops
2-2:30pm
Welcome
2:30-3:15pm
Data Visualisation by Caroline Goulard
Paper Prototyping by Maxine Basset
3:15-2:30pm
Break
3:30-4:15pm
New Reading Experience by Grandin Donovan and Claudio Vandi
Communicating Visually by Pauline Thomas
4:15-4:30pm
Break
4:30-5:15pm
Enterprise Information Architecture by Milan Guenther
Data Visualisation by Benoit Vidal
5:15-6pm
Closing
Local Coordinator
Sylvie Daumal
UX Paris

Sylvie is UX Partner at FullSix. She founded the UX Paris group (700+ members) and organizes the monthly events. Sylvie also teaches UCD at Sorbonne (Celsa) Paris.
Sylvie Daumal is coordinating WIAD 2012 in Paris, France.
Additional Speakers: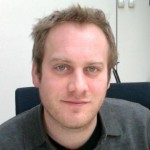 Grandin Donovan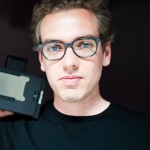 Claudio Vandi
Maxine Basset

Milan Guenther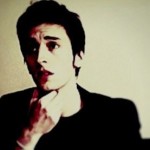 Benoît Vidal
Pauline Thomas
Caroline Goulard